So it's near New Year holidays and it's time to have some playful fun! 🙂
If you know me, you know I'm not one of those Internet marketers who sit in front of computer all day long – and sometimes all night – just working, working, and working more…
But they don't really get "out there" to have some fun, interact with people and do crazy things sometimes.
I am the type who when works, works dedicatedly and hard, but also takes some time to play and have fun!
Just like today when I decided to do some "dancing" for the Holidays… and decided to share it with you…
Click here to watch me dancing! 🙂
By the way, do YOU feel like dancing too?
If you create your own dance, I'd love to see you here. Simply leave your dance link in the Comments section if you like to show the world how great you can dance too! 🙂
Happy holidays!
Ladan
Continue reading...
What's Next?


StumbleUpon it
Digg it!
Leave your comment
Subscribe to this blog
Buy Ladan a Drink!

Related Posts:
I was doing some research about something that I found this website by chance, and after checking out a few videos there, I knew it was one of the treasure helpful resources that we come across every once in a while…
If you enjoy checking out helpful, fun videos online, then you'll love the video here about all kinds of various topics.
There is no videos about Internet marketing there, but about many other topics from health tips, beauty and style, to cars, food, relationships, and so much more.
You can check out a list of the most popular videos on the home page. Some of them have been viewed near one million times – talk about a great viral marketing effect.
The great part about VideoJug is the information you find here in the videos is really high quality. I found some videos so helpful that I was like, "Wow! I can't believe I'm getting so many tips for free."
You can also download the videos for free to your own computer.
Happy surfing!
Ladan
P.S. If you're looking for a few minutes of fun and maybe some helpful relationships advice, you can check out the videos here and here. 🙂
Also there are many other creative, humorous videos in the Love Story section.
Continue reading...
What's Next?


StumbleUpon it
Digg it!
Leave your comment
Subscribe to this blog
Buy Ladan a Drink!

Related Posts:
OK, I could finally get some free time and create a video clip for the World Internet Summit seminar and the trip in Singapore.
First I wanted to create this video for myself as a memory of our Singapore trip, but then I decided to create it for you and also the other Warriors and friends who I met in Singapore.
So I included less "me" and more "YOU" in this video. Actually there's a total of 2 seconds of me in this whole 3:27 minutes. 🙂
To complete the experience, it starts with some beautiful scenes from Singapore itself, and then goes to the Warrior meeting and the WIS seminar.
Enjoy!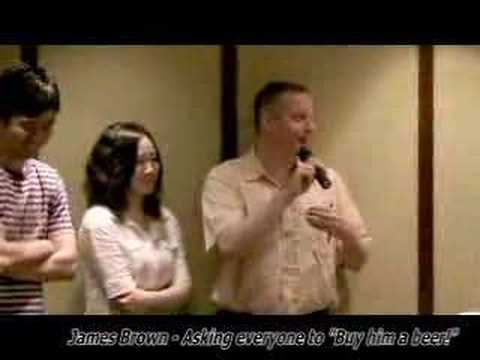 .
P.S. Feel free to post the video on your blog or website. If you have posted the seminar photos, this video will also be a nice addition to them. 🙂
P.P.S. You can also save the video to your computer to keep it for yourself through this website: YouTubeX
Continue reading...
What's Next?


StumbleUpon it
Digg it!
Leave your comment
Subscribe to this blog
Buy Ladan a Drink!

Related Posts: